Supporting the Marine Conservation, Education & Research work of the National Lobster Hatchery Charity. All trading sales are handled by NLH Enterprises Ltd on behalf of the National Lobster Hatchery charity.
3 Large White Resin Starfish - Coastal Decor
00156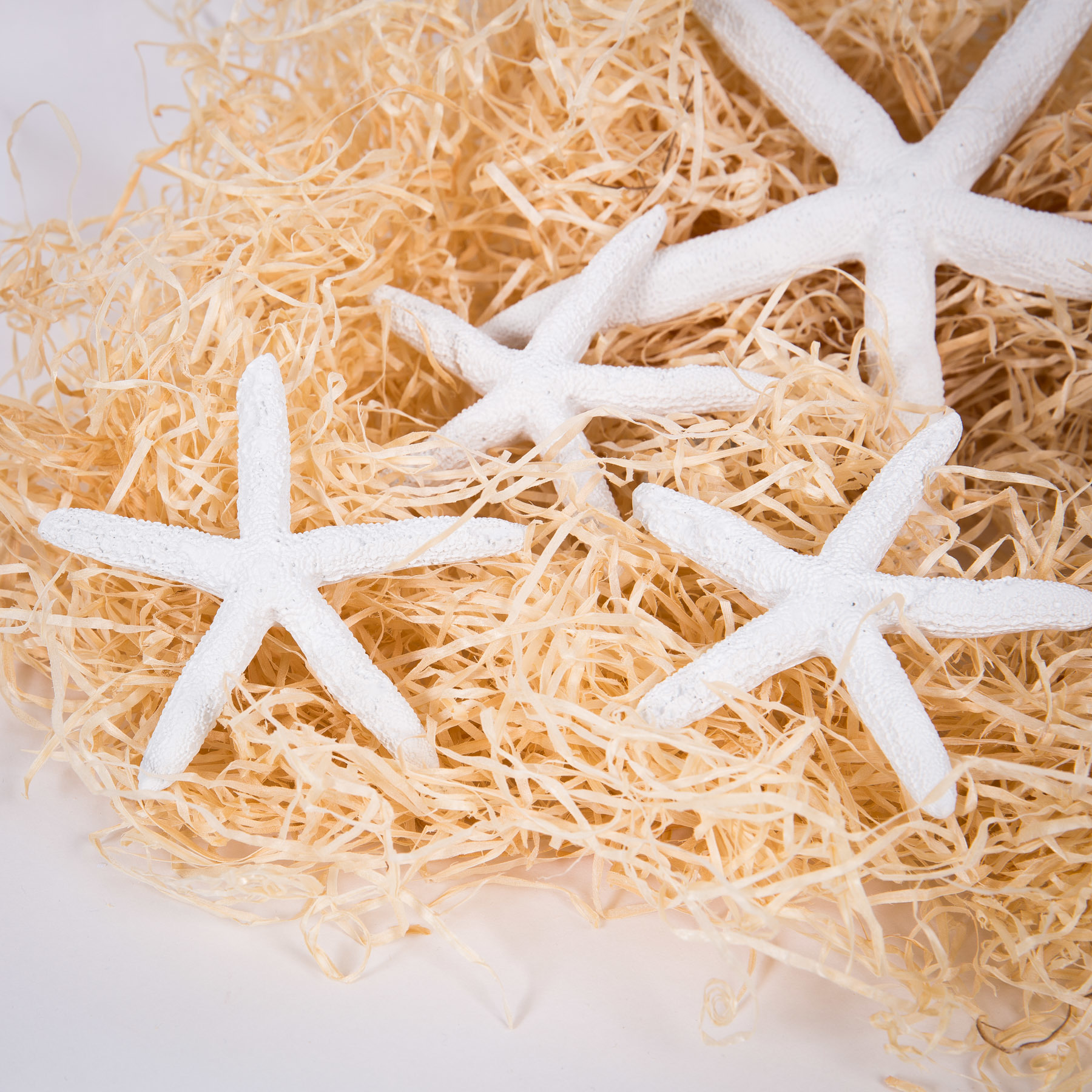 You see these starfish in displays in shop windows around Cornwall. They add a nice finishing touch to a coastal display but are never for sale. I have tracked these down, they are resin starfish so no starfish died in the process!
They come in 3 sizes and they look gorgeous on a Christmas tree but of course you could use them to decorate your coastal cottage. They are very popular for weddings too, check out some of the ideas in the gallery.
Available in Large (20cm)
Medium (15cm) & Small (10cm) sizes (currently out of stock)
The price is for 3.
Photography by Idenna.com (on straw)
£10.75 In stock
Size Large - 20cm (0)