Supporting the Marine Conservation, Education & Research work of the National Lobster Hatchery Charity. All trading sales are handled by NLH Enterprises Ltd on behalf of the National Lobster Hatchery charity.
Adult Pullover Crustacean Hoody in Navy (unisex)
00304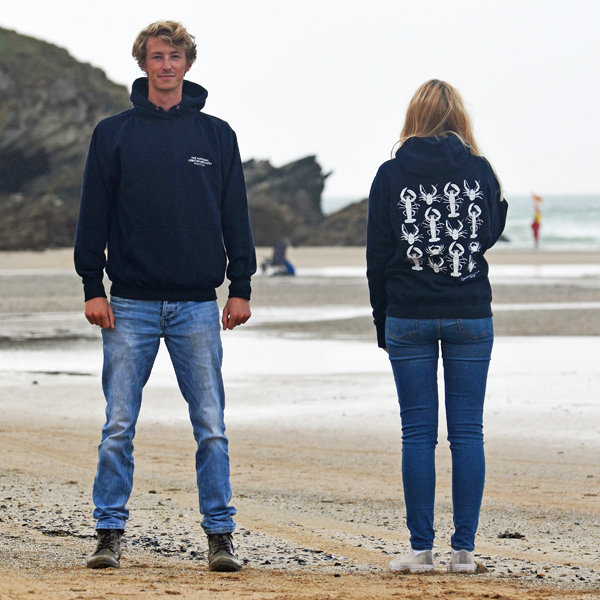 Crustacean Hoody starring the fabulous Lobster, Crab and Squat Lobster with one pocket on the front and the wording 'The National Lobster Hatchery Padstow' on the chest. It also has thumb holes in the sleeves. Suitable for men and ladies.
It even has ear phone loops on the inside neck line to hold the wire in place and a hole into the front pocket from the inside for your i-pod. Don't worry if you don't have an i-pod you won't even notice they are there. It was my 14 year old son that explained what they were for!
It is honestly the warmest, cuddliest hoody I have ever owned. The staff would back me up. We have exactly the same hoody style for our uniform.

Design by Demelza Homewood.
Photos by Adrian Bagley

£39 In stock
Size M (0) L (0) XL (0) XXL (0)