Supporting the Marine Conservation, Education & Research work of the National Lobster Hatchery Charity. All trading sales are handled by NLH Enterprises Ltd on behalf of the National Lobster Hatchery charity.
Adult Pullover Lobster Mosaic Hoody in Navy (unisex)
00089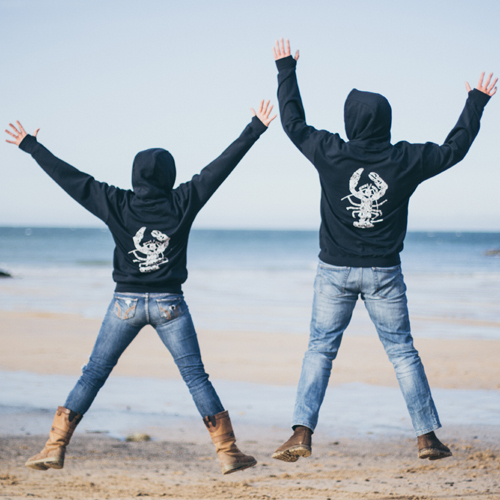 Lobster Mosaic Hoody with one pocket on the front and the wording 'The National Lobster Hatchery Padstow' on the chest. It also has thumb holes in the sleeves. Suitable for men and ladies.

New for 2016, design by Simon Thomas, one of our very talented volunteers

If you look closely you will see the lobster design is created from a mosaic of local sea life: cuttlefish, jellyfish, orca, basking shark, dolphin, seal, octopus, moray eel, bream, prawns, oysters, crab, seahorse, spider crab, goby, rays, mussel shell, lobster, flat fish.
Photos by Idenna.com

£39 In stock
Size XL (0) XXL (0)