Supporting the Marine Conservation, Education & Research work of the National Lobster Hatchery Charity. All trading sales are handled by NLH Enterprises Ltd on behalf of the National Lobster Hatchery charity.
Caroline Cleave Magnetic Notepad - 4 designs
00236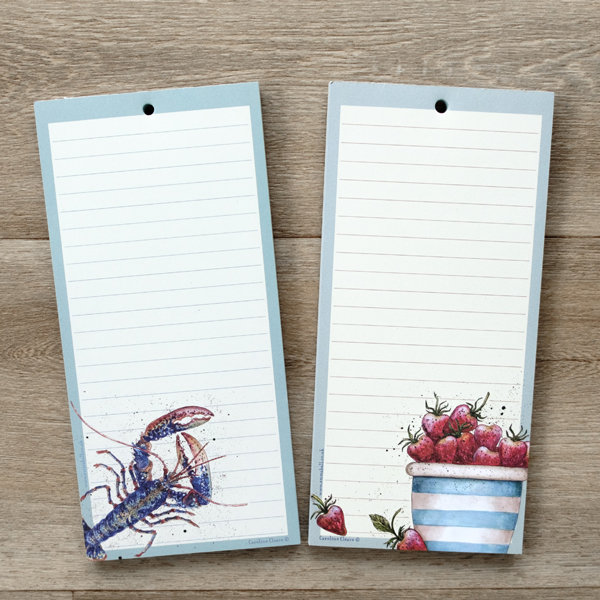 Perfect for shopping lists, to do lists or just leaving a note for someone you love!!
Measuring approx 21cm long by 10cm wide, there is plenty of room for your notes and the magnet on the back means your lists are always to hand!!
Choose from four beautiful Caroline Cleave designs - Lobster, Oystercatcher, Boats Afloat, Lighthouse & Puffin.
Photos by Elspeth Smart
£3.5 In stock
Design Lobster (0) Oystercatchers (0) Boats Afloat (0) Lighthouse & Puffin (0) Strawberries in a pot (0)