Supporting the Marine Conservation, Education & Research work of the National Lobster Hatchery Charity. All trading sales are handled by NLH Enterprises Ltd on behalf of the National Lobster Hatchery charity.
Cook's Apron - Two designs: Cornish Lobster or Crab, designs by Caroline Cleave
00209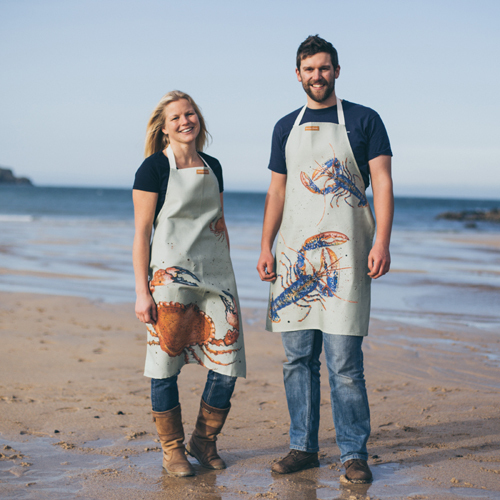 Stunning cook's aprons available in either a Cornish Lobster or Crab design.
Designed by Cornwall based Caroline Cleave and made in the UK from super quality 100% cotton, these aprons are perfect for the busy seafood chef!
Dimensions length 86cm x width 61cm (for adults)
The price is for one.
We sell an extensive range of Caroline Cleave t-towels, aprons, coasters and cushions. Please note the background colour of the three t-towels slightly differs. Don't let this put you off, they compliment each other beautifully.
Photos by Idenna.com
£18 In stock
Choose your Crustacean Lobster (0) Crab (0)