Supporting the Marine Conservation, Education & Research work of the National Lobster Hatchery Charity. All trading sales are handled by NLH Enterprises Ltd on behalf of the National Lobster Hatchery charity.
Cornish Coasters by Caroline Cleave
00225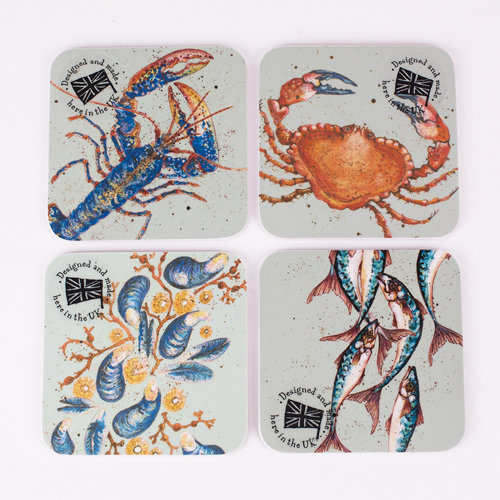 Beautiful coasters, a lovely quality, designed and made in the UK. Designs by Caroline Cleave.
Choose from: Pot of Prawns; Pot of Mackerel or Pot of Mussels or from Lobster, Crab, Mackerel and Mussels.
Dimensions 93mm square with round edges, soft backing to protect surfaces and a matt finish.
£2.5 In stock
Design Pot of Prawns (0) Pot of Mussels (0) Pot of Mackerel (0) Crab (0) Lobster (0) Mussels (0) Mackerel (0) Set of Four (7.5)