Supporting the Marine Conservation, Education & Research work of the National Lobster Hatchery Charity. All trading sales are handled by NLH Enterprises Ltd on behalf of the National Lobster Hatchery charity.
Cornish Crab T-Towel, design by Caroline Cleave
00198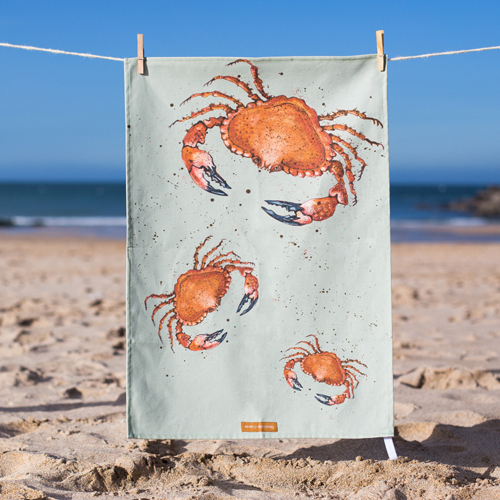 Stunning Cornish Crab T-Towels made from 100% cotton. Design by Caroline Cleave.
Designed and made in the UK.
Dimensions 76cm x 48cm.
We sell an extensive range of Caroline Cleave t-towels, aprons, coasters, cushions, mugs and stationery. Please note the background colour of the three t-towels slightly differs. Don't let this put you off, they compliment each other beautifully.
The Pot of Prawns Tea Towel for 2018 now has a cream background, (not the pale green as in the photo of all 3 hanging on a line).
Photo by Idenna.com
£6.5 In stock