Supporting the Marine Conservation, Education & Research work of the National Lobster Hatchery Charity. All trading sales are handled by NLH Enterprises Ltd on behalf of the National Lobster Hatchery charity.
Cornish Lobster Cushion, design by Caroline Cleave
00212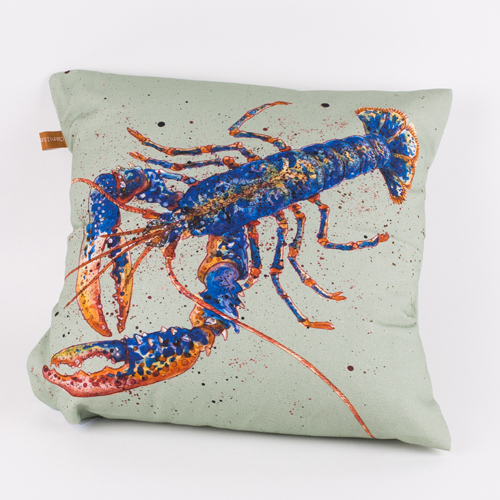 Stunning Cornish Lobster Cushions made from 100% cotton. Design by Caroline Cleave, made in the UK.
Microfibre filled cushions with a pillow fold back, featuring a small lobster on the reverse. The background colour on these cushions is a lovely soft green as shown in the picture above - please refer to the gallery images for photos of the style of the cushion.
Dimensions 16 x 16"
FREE P&P
Make sure you check out the crab cushions too!
Photo by Idenna.com
£23 In stock