Supporting the Marine Conservation, Education & Research work of the National Lobster Hatchery Charity. All trading sales are handled by NLH Enterprises Ltd on behalf of the National Lobster Hatchery charity.
Cute Sea World Soft Toys
00200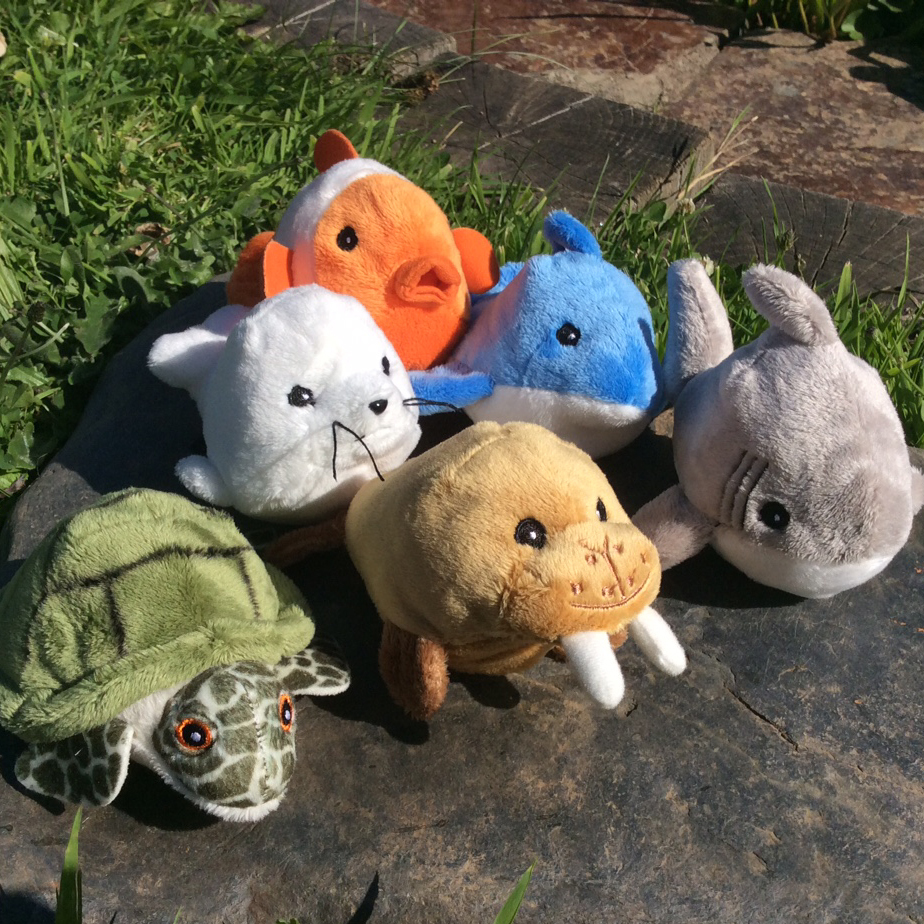 These little cuties are sure to become a firm favourite with your little ones - easy to hold in small hands and beautifully soft and squishy. You can even wash them!
There are six fabulous sea creatures to choose from - kids just love to collect them all!
From the Ark Toys Premier Collection, each cutie is 13 to 14cm long, depending on which ball of fluff you choose, has soft embroidered eyes and just a few beans in their belly to add some weight.
£3.95 In stock
Select your Sea Creature Grey Shark (0) White Seal (0) Blue Dolphin (0) Walrus (0) Clown Fish (0) Turtle (0)