Supporting the Marine Conservation, Education & Research work of the National Lobster Hatchery Charity. All trading sales are handled by NLH Enterprises Ltd on behalf of the National Lobster Hatchery charity.
FINAL REDUCTION Adult Short Sleeved Rugby Shirt in Navy
00093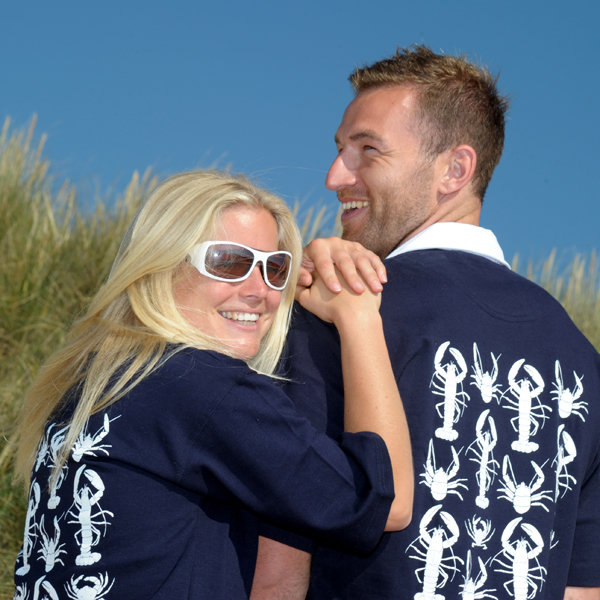 Ideal for the ocean lover!

Adult short sleeved rugby shirt featuring the European lobster, shore crab and squat lobster motif on the back, designed by Demelza Homewood.
'The National Lobster Hatchery Padstow' on the front.
Great quality and striking in the navy with white print.
Just small and medium left in stock. Order now before they are all gone.
Photography by idenna.co.uk
£15 In stock
Size S (0) M (0)