Supporting the Marine Conservation, Education & Research work of the National Lobster Hatchery Charity. All trading sales are handled by NLH Enterprises Ltd on behalf of the National Lobster Hatchery charity.
Finding Dory the Regal Blue Tang
00228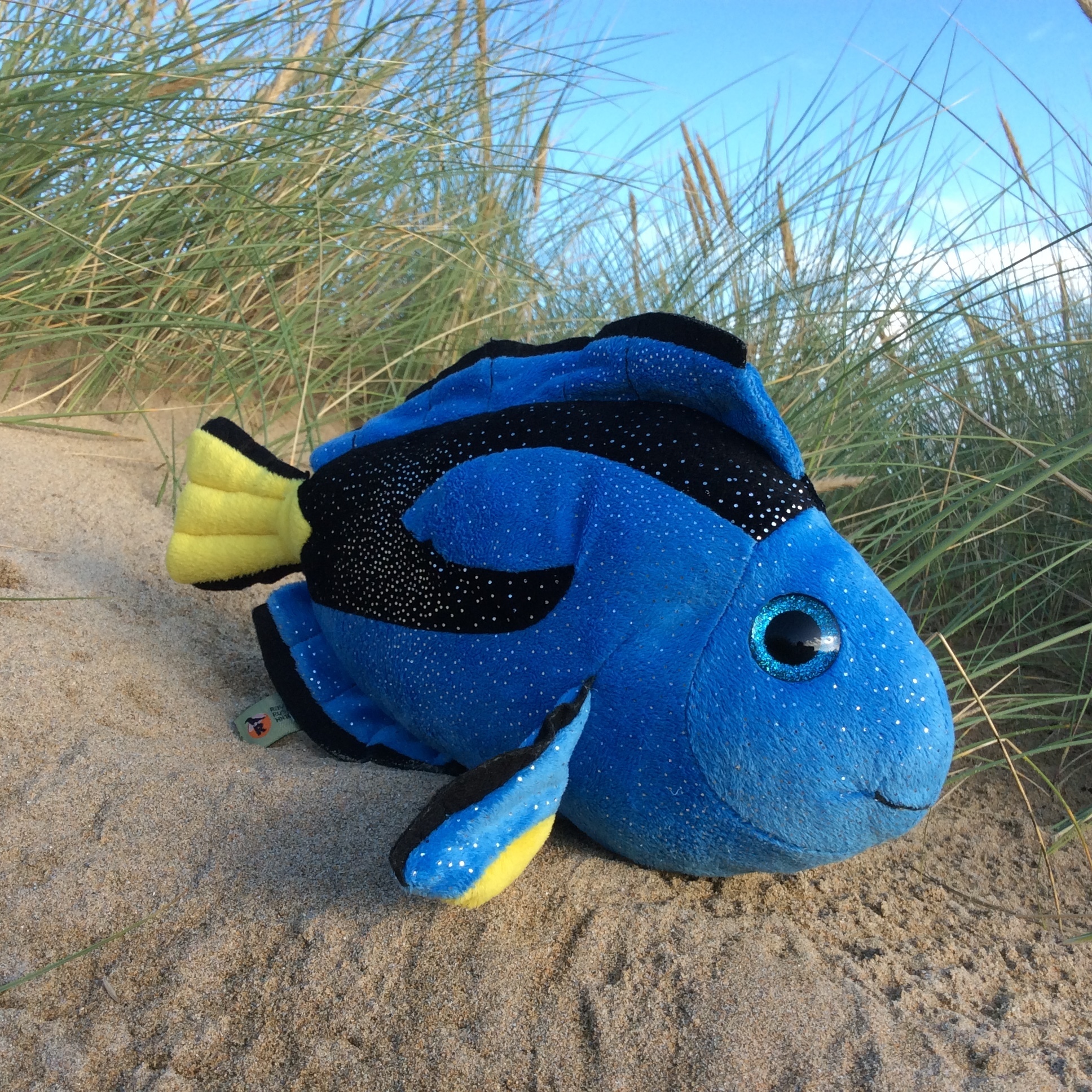 In time for the launch of 'Finding Dory' this gorgeous sparkly Regal Blue Tang is now in stock. She has sparkly eyes and sparkly flecks all over.
As a scientific organisation with a number of 'fishy nerds' in the office, it set off a discussion on what Dory's character is based on and its true for many fish, that several common names are associated with a species of fish. This is an excerpt from Wikipedia that I thought you might find interesting.
Paracanthurus hepatus is a species of Indo-Pacific surgeonfish. A popular fish in marine aquaria, it is the only member of the genus Paracanthurus. A number of common names are attributed to the species, including regal tang, palette surgeonfish, blue tang (leading to confusion with the Atlantic Iyana Acanthurus coeruleus), royal blue tang, hippo tang, flagtail surgeonfish, Pacific regal blue tang and blue surgeonfish.
In the 2003 Disney/Pixar film, Finding Nemo, and its 2016 sequel, Finding Dory, the character Dory (voiced by Ellen DeGeneres) is a regal blue tang.
Now you can impress your friends in the playground.
£8.99 In stock