Supporting the Marine Conservation, Education & Research work of the National Lobster Hatchery Charity. All trading sales are handled by NLH Enterprises Ltd on behalf of the National Lobster Hatchery charity.
Floaty Families - Seal
00281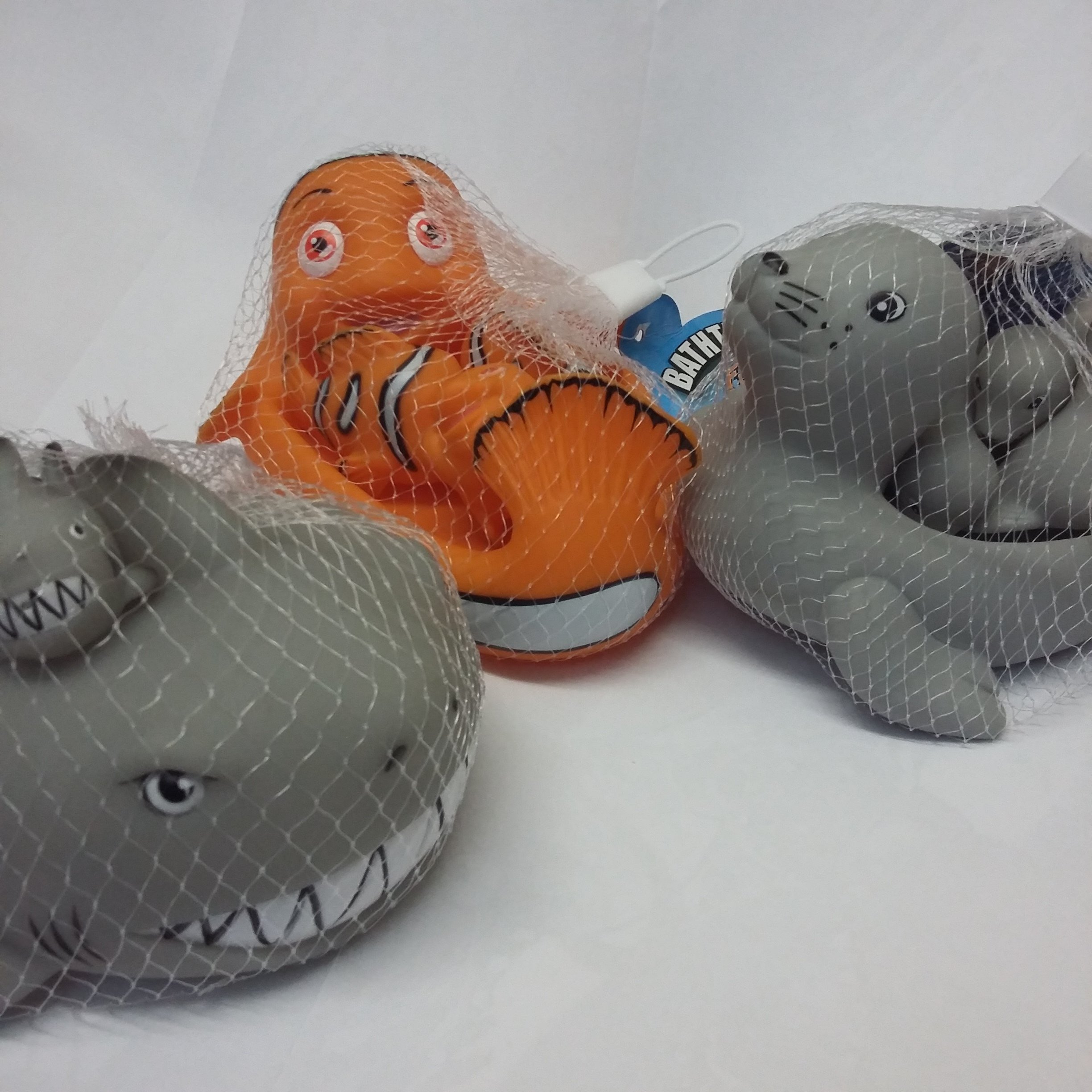 Oh we just love these fantastic fun floaty families - and we hope you will too!
Sorry only the seal now available (all the Clown Fish and Sharks pictured have found new homes!) - each set has a Mum with three little babies.
Great fun for bathtime or, now the summer's coming, out in the paddling pool!
C'mon! Set these little guys and gals free from their nets - you know you want to!!
Approx dimensions 18cm x 11cm
£5.95 In stock
Sea creature Seal (0) Shark (0)