Supporting the Marine Conservation, Education & Research work of the National Lobster Hatchery Charity. All trading sales are handled by NLH Enterprises Ltd on behalf of the National Lobster Hatchery charity.
Great British Marine Animals 3rd Edition
00193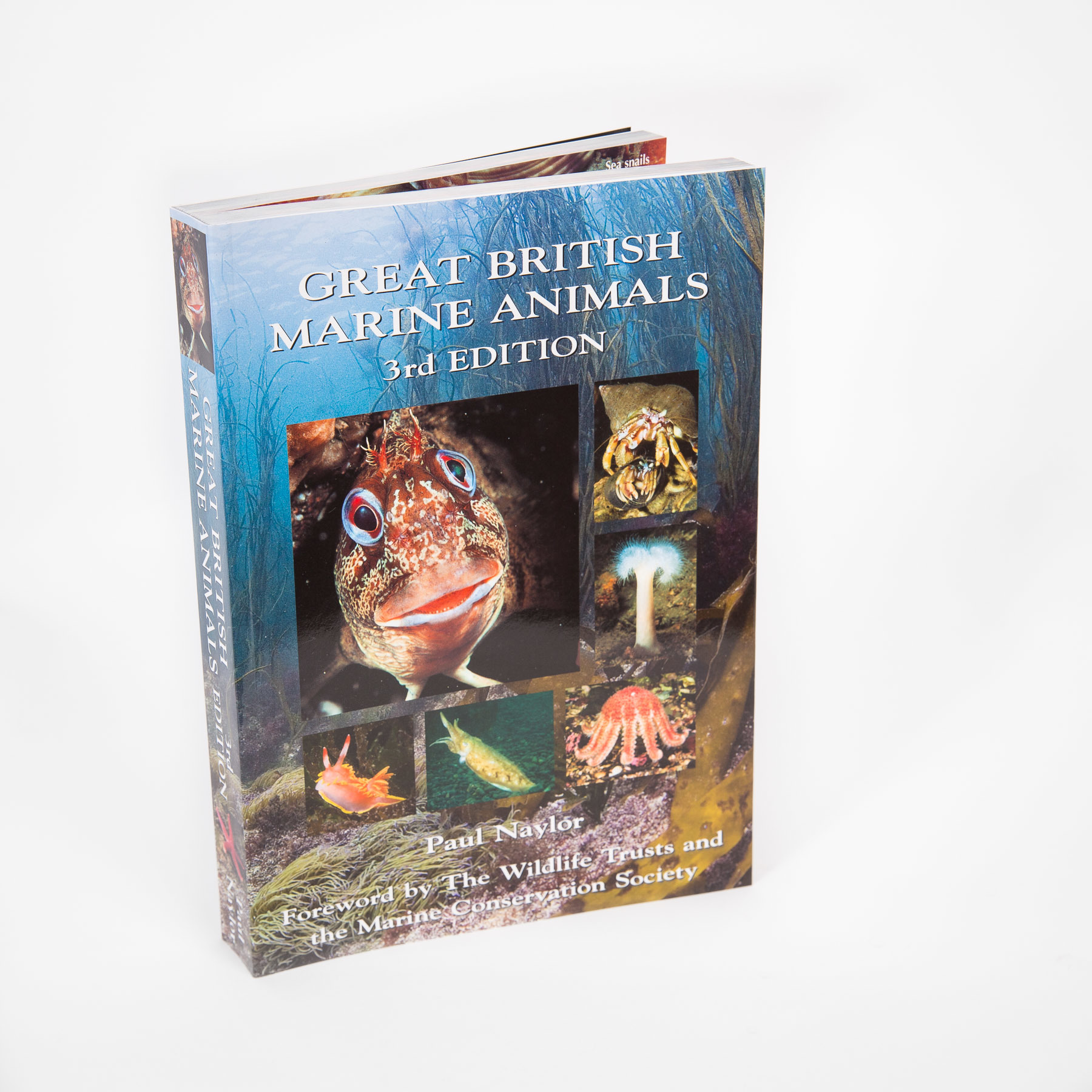 The wonderful diversity of animals that live in British seas are colourful, beautiful and have an amazing range of intriguing lifestyles. Even those we think of as familiar show surprising ways of getting food, defending themselves, reproducing and interacting with one another. Sea anemones seize their prey with superbly armed tentacles, crabs hide away to shed their armour and grow, starfish pull open mussels and some fish change sex when the situation demands.
Great British Marine Animals uses high quality underwater photographs to both aid identification of a wide range of common animals, and to give an insight into their lives. It is written for anyone who loves the sea, wildlife or exploring our coast.
Photography (of shop product) by Idenna.com
£17 In stock