Supporting the Marine Conservation, Education & Research work of the National Lobster Hatchery Charity. All trading sales are handled by NLH Enterprises Ltd on behalf of the National Lobster Hatchery charity.
Individual Glass Buoys (3 colours & 4 sizes)
00152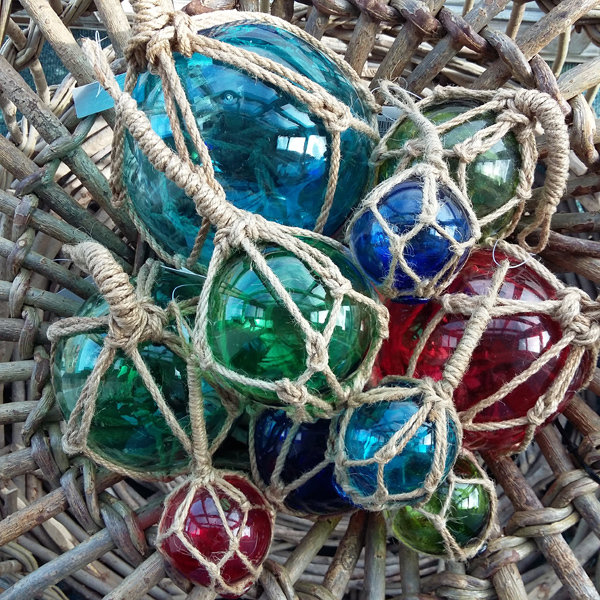 A gorgeous addition to your coastal property! Get creative by combining sizes or concentrating your display around one particular size. The smaller buoys look fabulous on a Christmas Tree with the glass reflecting the sparkly fairy lights.
Available in 3 colours (green, red, and blue) and 4 sizes (subject to availability)

5cm .. £3.25 each

7.5cm .. £3.75 each
10cm .. £5.75 each
12.5cm .. £8.25 each

Check out our
Multi Buy Deals
Glass Buoy Hamper (set of 6 mini buoys)
Set of 4 Teal Glass Buoys
£3.25 In stock
Colour Green (0) Red (0) Blue (0)
Size 5cm (0) 7.5cm (0.5) 10cm (2.5) 12.5cm (5)