Supporting the Marine Conservation, Education & Research work of the National Lobster Hatchery Charity. All trading sales are handled by NLH Enterprises Ltd on behalf of the National Lobster Hatchery charity.
Lobster Life Cycle T-Towel
00037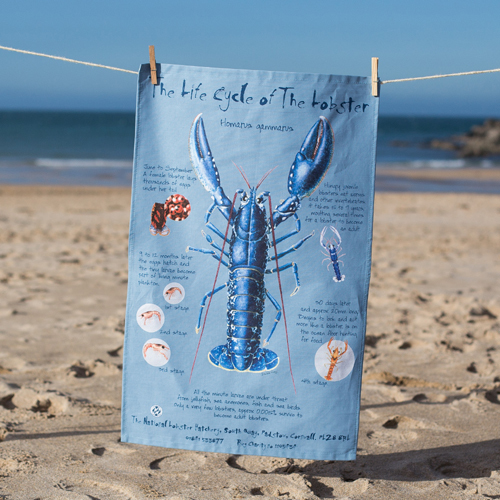 BACK IN STOCK!!
Designed specifically for the Lobster Hatchery by local artist Suzie Ray from Padstow Mussel Company. Suzie's design is based one of our lobsters that had just moulted in the hatchery. It cleverly reflects the majestic colours and beauty of these amazing creatures.
Great for drying dishes but would also look fabulous framed!
Generously sized at 47cm x 75cm this terrific tea-towel is 100% Cotton and made in the UK.
£6.99 In stock