Supporting the Marine Conservation, Education & Research work of the National Lobster Hatchery Charity. All trading sales are handled by NLH Enterprises Ltd on behalf of the National Lobster Hatchery charity.
Quay Art Gallery
00204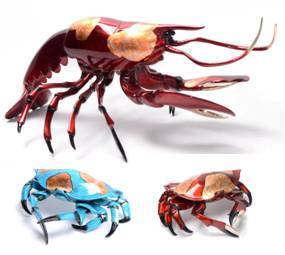 Quay Art in Padstow have very kindly offered to donate 10% of proceeds from the sale of these stunning Lobster and Crab limited edition bronze sculptures. Every sculpture purchased includes a Certificate of Authenticity together with a receipt of the donation made.
For more details and to purchase online please follow the web link below. Please do not order through our website.
Prices start from £1272
http://www.bronze-frogs.co.uk/other/national-lobster-hatchery-donation/
£1272 In stock