Supporting the Marine Conservation, Education & Research work of the National Lobster Hatchery Charity. All trading sales are handled by NLH Enterprises Ltd on behalf of the National Lobster Hatchery charity.
Rescue Boat with Helicopter (made from 100% recycled milk cartons)
00311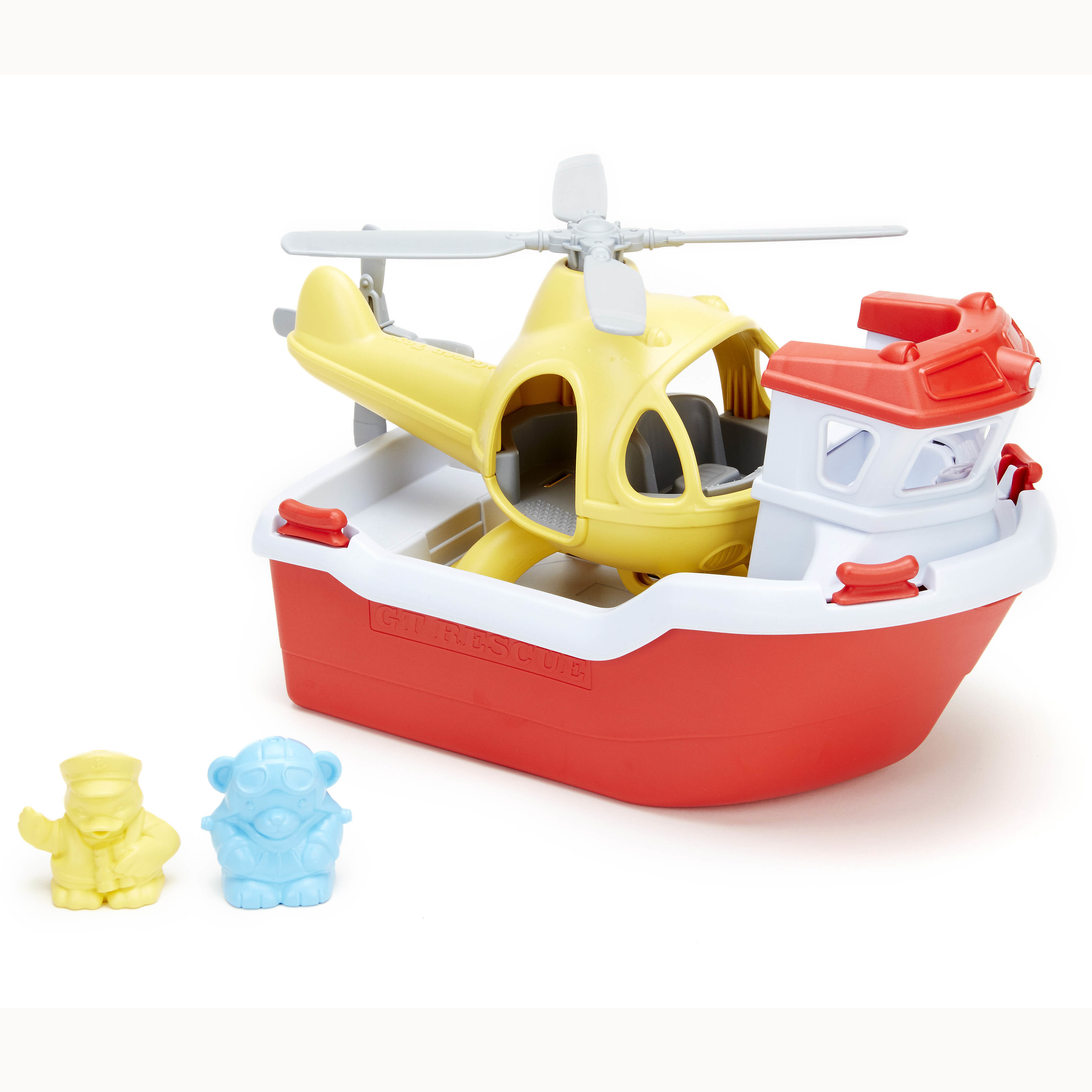 Earth-friendly Green Toys made from 100% recycled plastic (milk cartons!!) saving energy, reducing greenhouse gas emissions and minimising their manufacturing carbon footprint.
No water rescue is out of reach when the Green Toys™ Rescue Boat & Helicopter gets the call! This two-in-one toy is just as fun on land as it is in water, with a bright yellow, full-size Helicopter nestled on the back deck of the red and white Rescue Boat. The set also includes two characters – a Captain Duck and Pilot Bear – ready to go wherever your child's imagination takes them. Specially designed to float in the water and open for the dishwasher, this ship is a perfect addition to any bathtub fleet.
Product Dimensions: 11.75" L x 6" W x 7" H
Manufactured in the USA
Made from 100% recycled plastic
No BPA, phthalates or PVC
Meets FDA food contact standards
Easy to clean and dishwasher safe
Packaged with recycled and recyclable materials and printed with soy inks
See the full range
Ferry Boat - 3yrs+
Rescue Boat - 2-6yrs
Tugboat - 6m+
Submarine - 6m
Seacopter - 2yrs+
Seaplane - 1yr+
Orange Beach Wagon - 1yr+
£37.55 In stock