Supporting the Marine Conservation, Education & Research work of the National Lobster Hatchery Charity. All trading sales are handled by NLH Enterprises Ltd on behalf of the National Lobster Hatchery charity.
Richard Bramble Lobster Mug
00270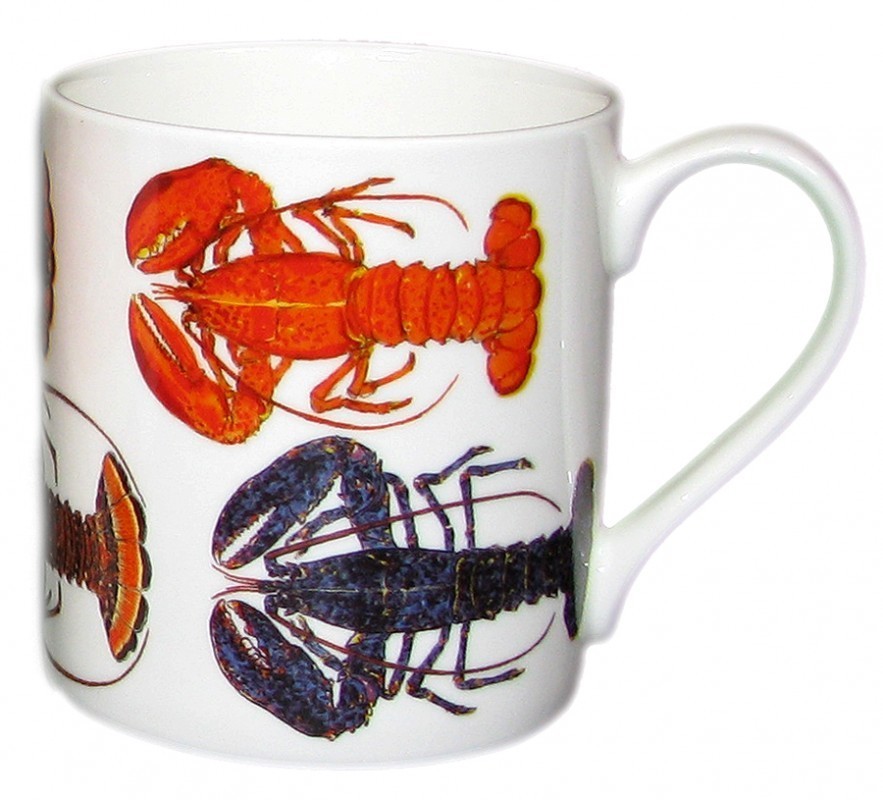 A beautiful lobster mug by British artist, designer and conservationist Richard Bramble. Inspired by the countryside, coast and marine environment, his iconic designs are renowned all around the world and are highly collectible.
Richard Bramble donates 50% of their sales from this mug to the National Lobster Hatchery.
Large size mug, 9cm (4 inches) height x 8cm (3.2inches) diameter, holding a volume of 13 fl oz or 375ml, made from bone china, dishwasher and microwave proof. Please note size may vary ever so slightly, due to the hand made process.
£12 In stock