Supporting the Marine Conservation, Education & Research work of the National Lobster Hatchery Charity. All trading sales are handled by NLH Enterprises Ltd on behalf of the National Lobster Hatchery charity.
Richard Bramble Shellfish Chopping Board
00080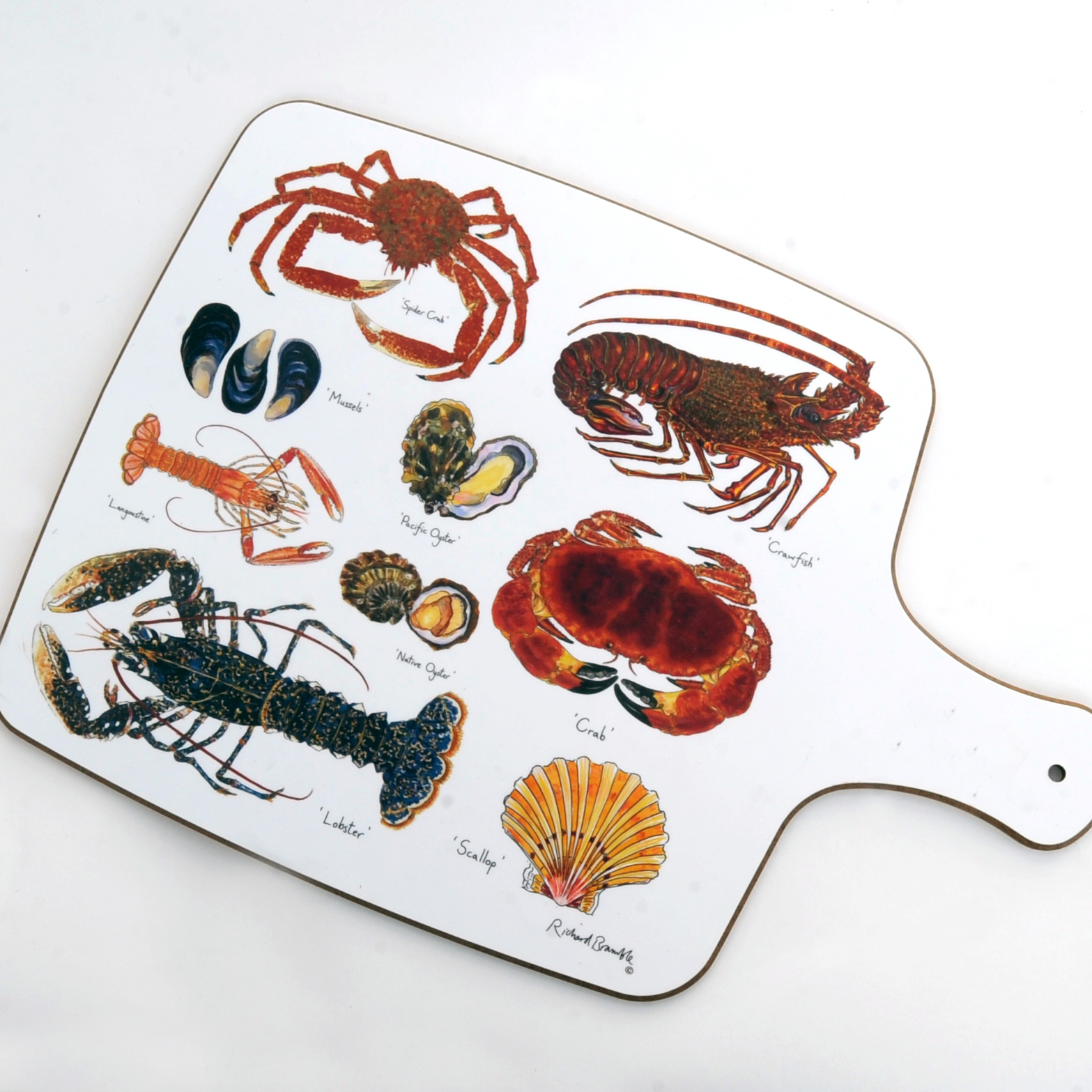 This is a lovely chopping board, made by Richard Bramble with a colourful collection of shellfish. Really nice size for a cheese board and a talking point over dinner with your guests!
Boths sides are hard wearing melamine surfaced, wood effect on chopping side.
Dimensions 25cm x 27cm, 0.5cm thick
Photograph by Mary Neale, www.idenna.co.uk
£14.95 In stock