Supporting the Marine Conservation, Education & Research work of the National Lobster Hatchery Charity. All trading sales are handled by NLH Enterprises Ltd on behalf of the National Lobster Hatchery charity.
Richard Bramble Tablemats
00173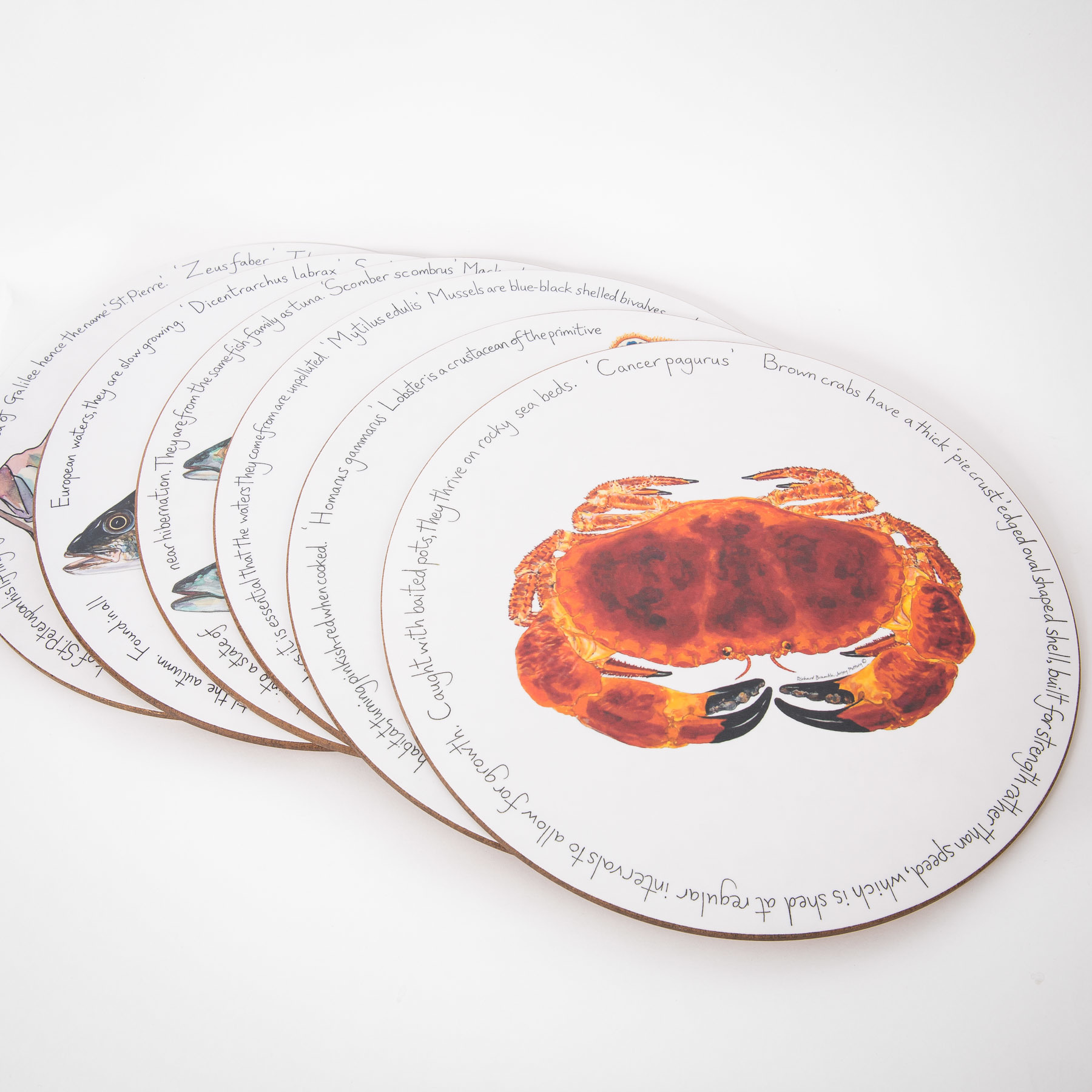 Sealife tablemats by Richard Bramble, they're a lovely quality and with their beautiful illustrations they will transform your dining table.

By British artist, designer and conservationist Richard Bramble. Inspired by the countryside, coast and marine environment, his iconic designs are renowned all around the world and are highly collectible.

Made in Britain to the very highest quality, they have a hard wearing melamine surface and cork backing. Heat resistant to 180°C (350°F) they are ideal for a place setting. For very hot pans or serving plates please see our listing for toughened glass heatstand and surface protectors.
Round 28cm (11in) diameter, 0.6cm thick.
European Lobster
Spider Crab
Salmon
Catch of the Day - fish and shellfish
Also available in this range are coasters and chopping boards

Photography by Idenna.com
£12.95 In stock
Fish Pick (subject to availability) European Lobster (0) Salmon (0) Catch of the day (0)