Supporting the Marine Conservation, Education & Research work of the National Lobster Hatchery Charity. All trading sales are handled by NLH Enterprises Ltd on behalf of the National Lobster Hatchery charity.
SALE 40% OFF STOP AND THINK Katharine Hamnett designer kids T-shirt
00073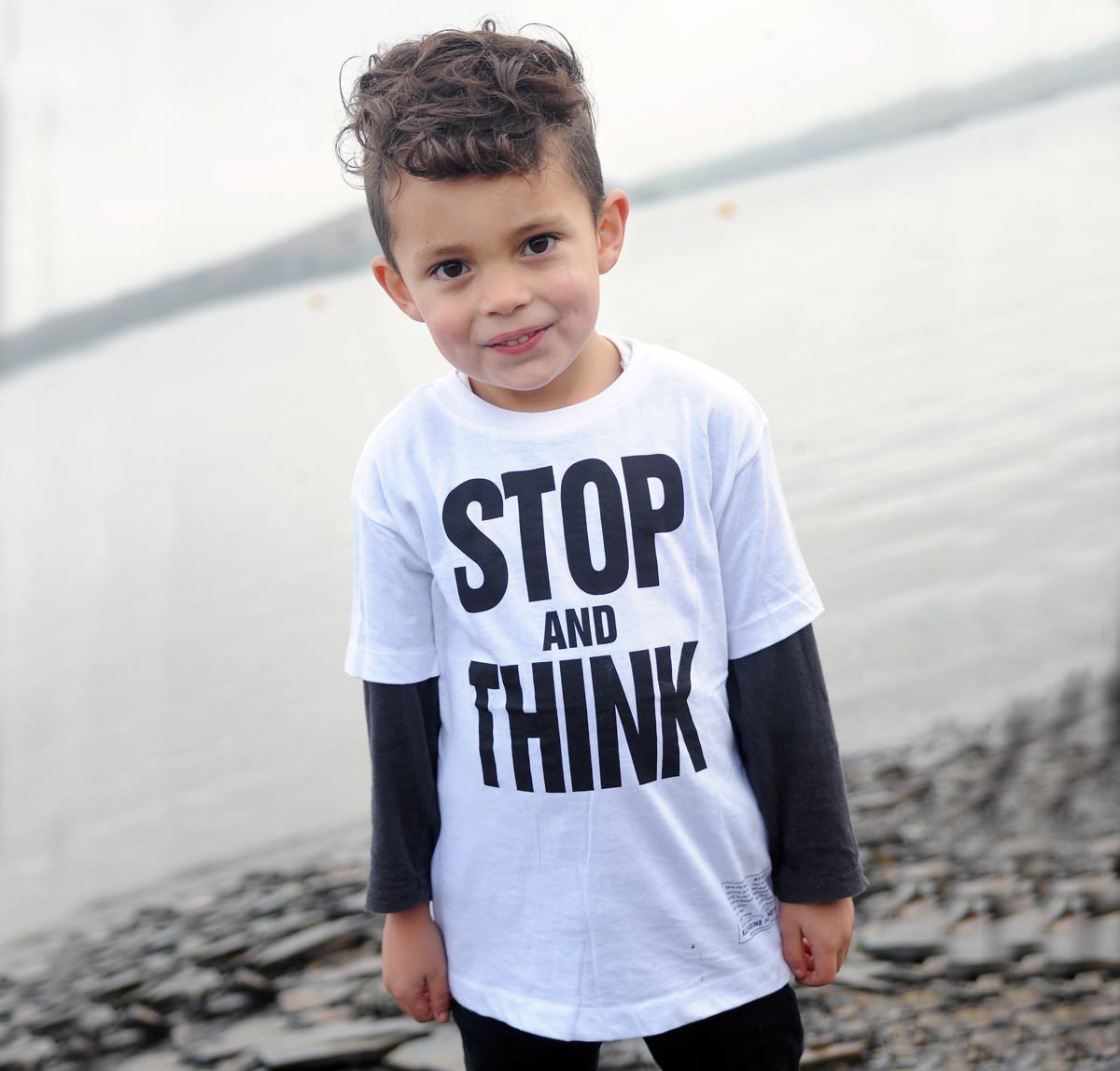 Thanks to Selfridges in London, we have been donated a limited edition Katharine Hamnett line that were created to support the launch of their Project Ocean campaign.
Project Ocean is an inspiring initiative that challenges the public to imagine a world with 'no more fish in the sea'. Project Ocean is spearheaded by Selfridges Creative Director Alannah Weston.
Driven by the unthinkable prospect of the world's major fisheries collapsing by 2050, the London store has given itself over to leading international marine protection campaigners and 22 environmental NGOs, as well high profile activists from the worlds of art, fashion, culinary arts, and entertainment.
English fashion designer Katharine Hamnett, best known for her political t-shirts and ethical business policy stepped up to design a range of products to launch their campaign.
We have a range of childrens t-shirts available in white with slogans LOVE and STOP AND THINK.
Photography by Mary Neale, www.idenna.co.uk.
£2.99 In stock
Select size and slogan STOP AND THINK Age 6 (0) STOP AND THINK Age 8 (0) STOP AND THINK Age 10 (0)