Supporting the Marine Conservation, Education & Research work of the National Lobster Hatchery Charity. All trading sales are handled by NLH Enterprises Ltd on behalf of the National Lobster Hatchery charity.
Seacopter (made from 100% recycled milk cartons)
00325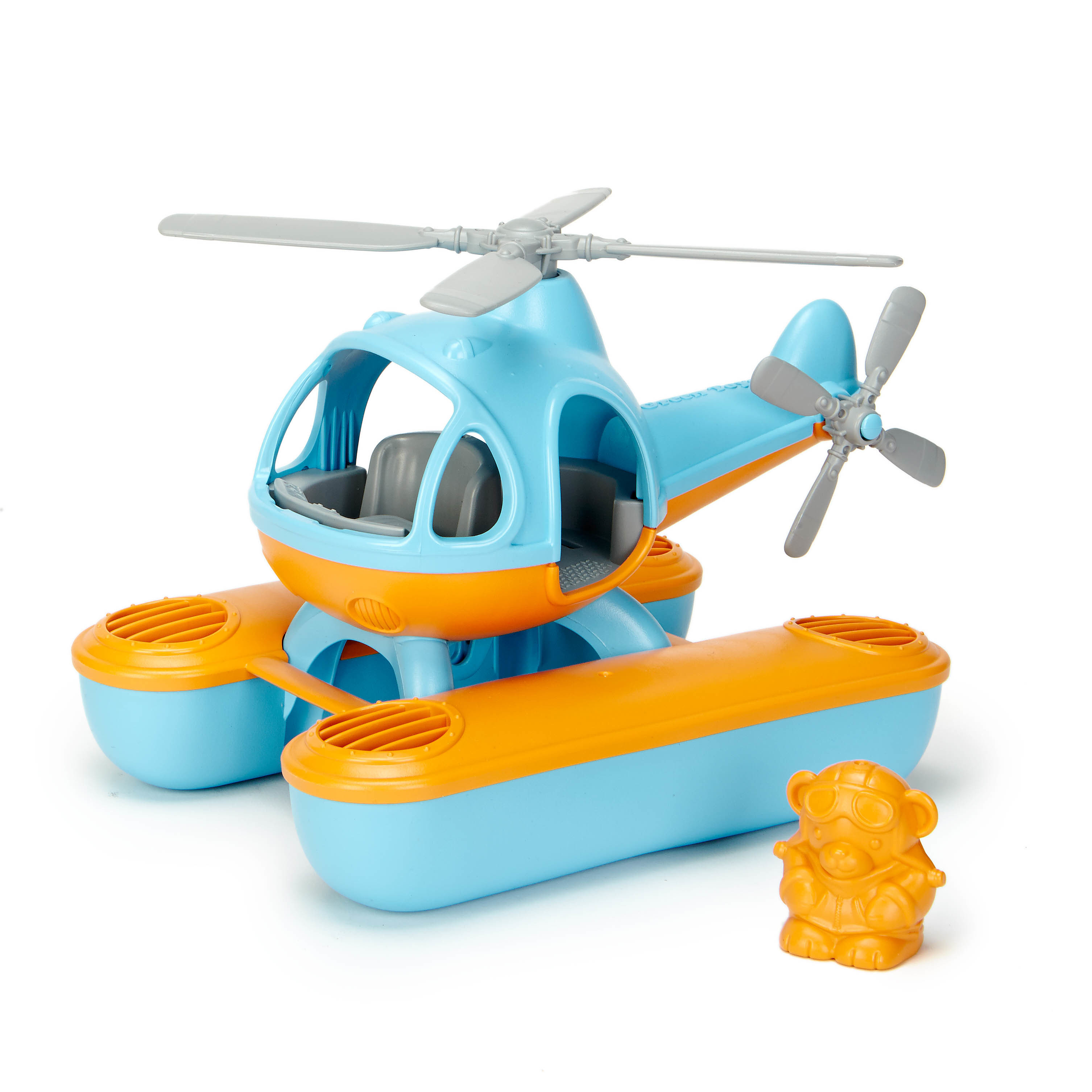 Earth-friendly Green Toys made from 100% recycled plastic (milk cartons!!) saving energy, reducing greenhouse gas emissions and minimising their manufacturing carbon footprint.
Water landings have the green light – the Green Toys­ Seacopter is ready to accept any eco-friendly rescue mission! Specially designed with stabilizing, oversized fill-and-spill pontoons to keep it steadily afloat, this amphibious flier is perfect for water play – whether in the bath or at the beach. Featuring a large top rotor and additional tail rotor, the Seacopter also includes a pilot bear figure for the open-design cockpit.
Dimensions: Pilot Bear 1-1/4" L x 1-3/4" W x 2" H, Seacopter: 10" L x 6-1/2" W x 6-3/4" H.

Manufactured in the USA
Made from 100% recycled plastic
No BPA, phthalates or PVC
Meets FDA food contact standards
Easy to clean and dishwasher safe
Packaged with recycled and recyclable materials and printed with soy inks
See the full range
Ferry Boat - 3yrs+
Rescue Boat - 2-6yrs
Tugboat - 6m+
Submarine - 6m
Seacopter - 2yrs+
Seaplane - 1yr+
Orange Beach Wagon - 1yr+
£19 In stock
Colour preference Blue cabin top (0) Orange cabin top (0)