Supporting the Marine Conservation, Education & Research work of the National Lobster Hatchery Charity. All trading sales are handled by NLH Enterprises Ltd on behalf of the National Lobster Hatchery charity.
Sealife Fabric Bags, Make up Bag, Wash Bag or Pencil Case (Two Sizes)
00298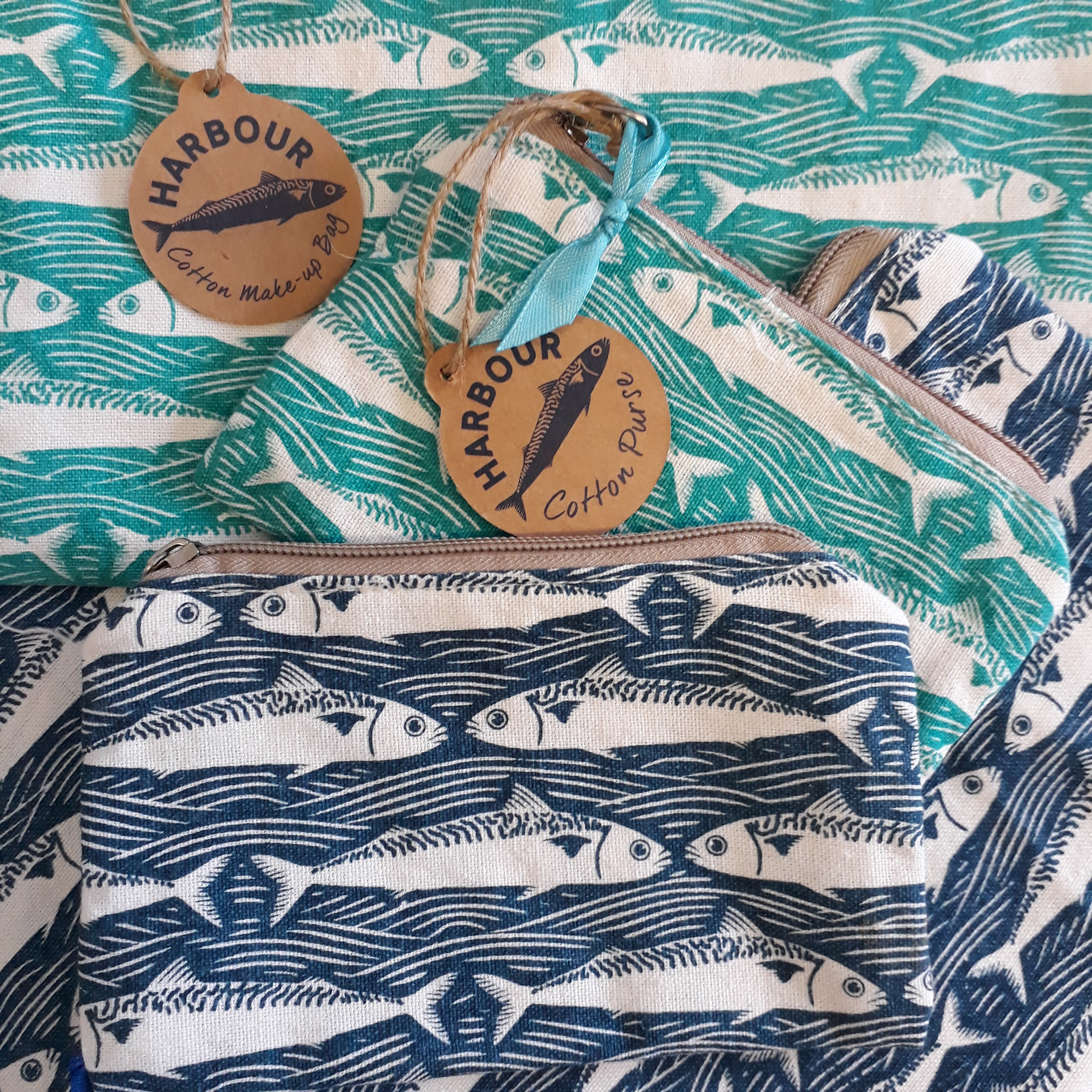 Super quality zipped cotton bags - available in two versatile sizes suitable as a purse, make-up bag, pencil case or just about anything else you can think of!
Designed in Cornwall, the beautiful Mackerel Fish design comes Teal with a contrast striped lining.
Small: Approx 15cm x 10cm
Large: Approx 27cm x 14cm
£4 In stock
Size Mackerel Teal - Small (0) Mackerel Teal - Large (1.25) Mackerel Dark Blue - Small (0) Mackerel Dark Blue - Large (1.25)