Supporting the Marine Conservation, Education & Research work of the National Lobster Hatchery Charity. All trading sales are handled by NLH Enterprises Ltd on behalf of the National Lobster Hatchery charity.
Sealife Mosaic Tea Towels
00146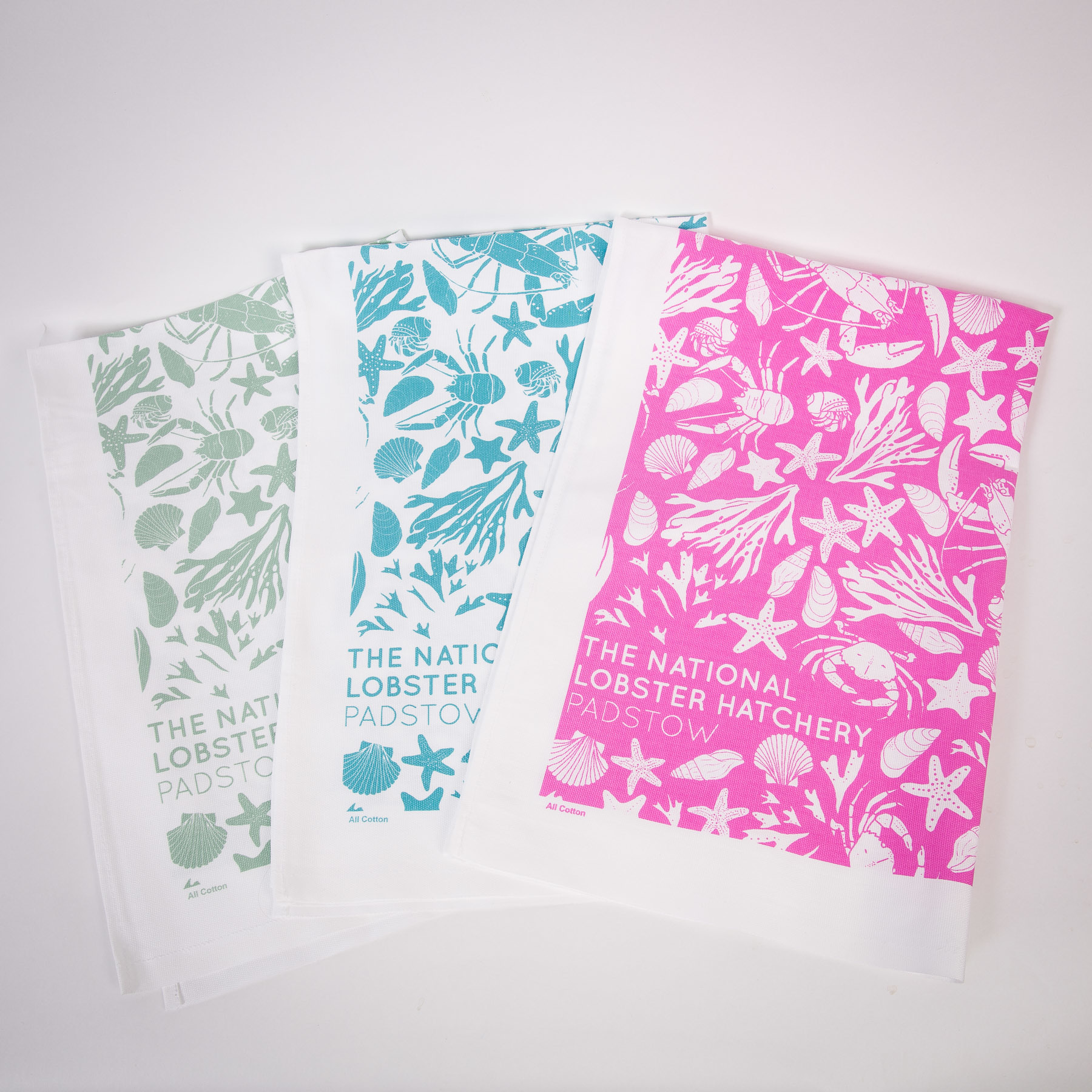 Our very own Hatchery tea towels designed by Demelza Homewood.
Sized at a very generous 50cm x 81cm and available in soft sage, turquoise, navy blue and pink to suit any kitchen decor, these are fabulous quality tea-towels.
NOTE: The pink and navy blue have a white print on a colour background. The sage and turquoise are a coloured print on a white background.
£5.50 each or buy 3 for £15
£5.95 In stock
Colour Turquoise (0) Soft Sage (0) Pink (0) Navy Blue (0) 3 for £15 (9.05)
Please specify colours if buying 3 for £15