Supporting the Marine Conservation, Education & Research work of the National Lobster Hatchery Charity. All trading sales are handled by NLH Enterprises Ltd on behalf of the National Lobster Hatchery charity.
Set of 4 Glass Buoys (1 of each size) in Teal
00333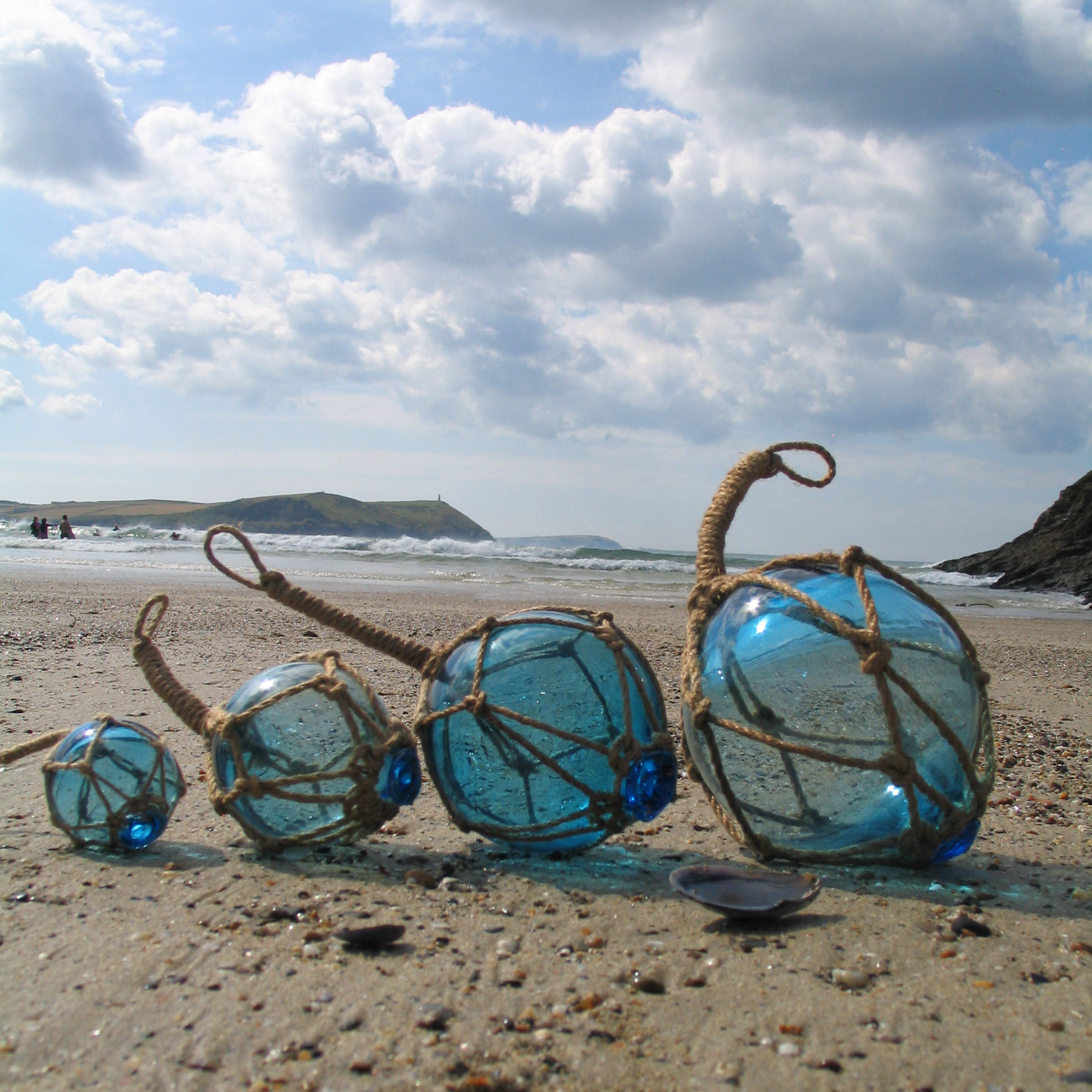 We don't actually have the pale blue shown on the main photo but it does demonstrate the different sizes nicely. If you click right to see the next photo, I have listed each colour from left to right, and teal is on the right.
A gorgeous addition to your coastal property!
One of each size in the beautiful teal colour 5cm, 7.5cm, 10cm, 12.5cm

Check out our other options:
Multi Buy Deals (sets of 3 in any size)
Glass Buoy Hamper (6 mini buoys)
Buy Individual Glass Buoys

£19 In stock