Supporting the Marine Conservation, Education & Research work of the National Lobster Hatchery Charity. All trading sales are handled by NLH Enterprises Ltd on behalf of the National Lobster Hatchery charity.
Sponsor a Lobster Release!
00013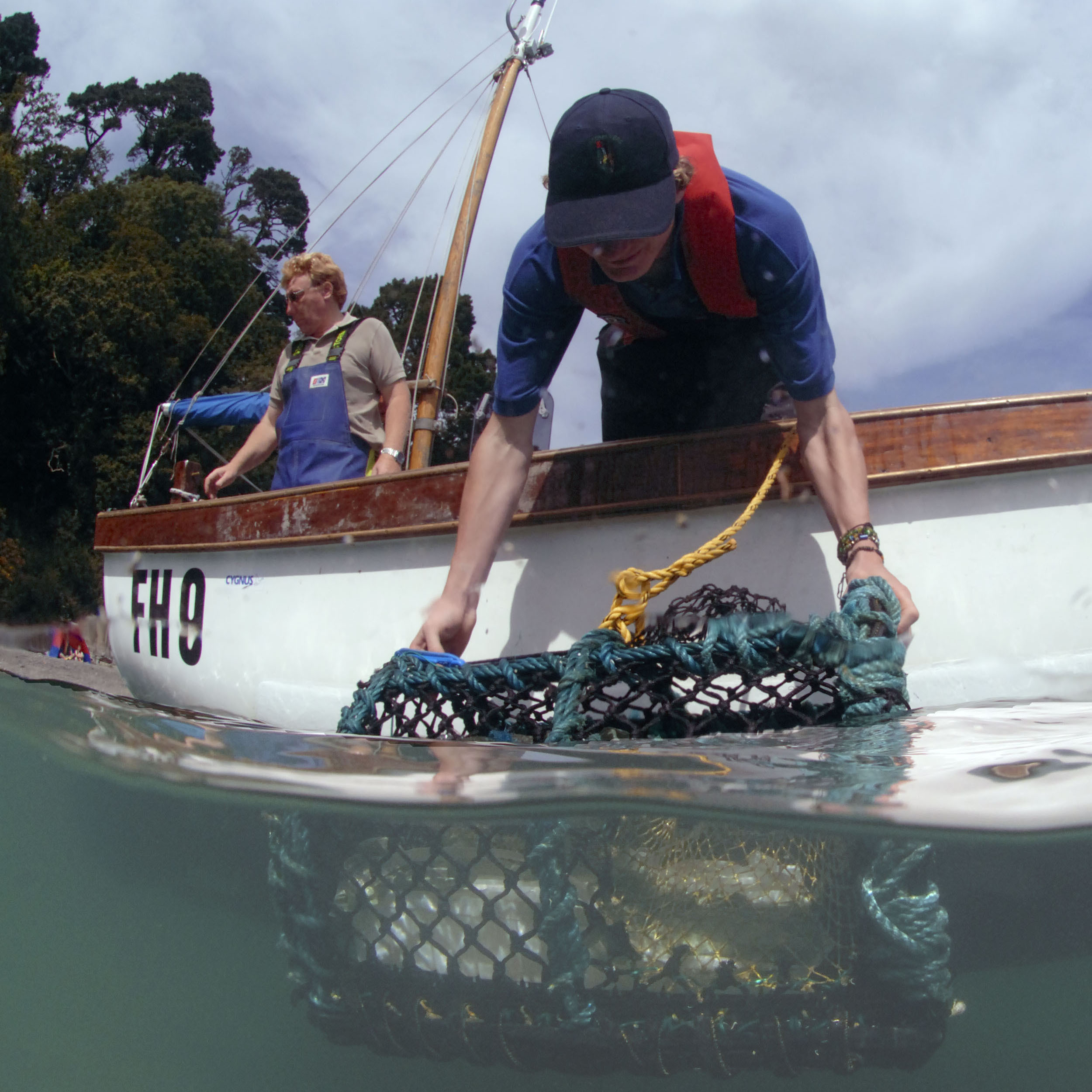 £50 will pay for the costs associated with releasing 3,000 baby lobsters.
Our hatchery reared lobsters are released around the coast of Cornwall and the Isles of Scilly at around 3 months old.
Having nurtured them through their most vulnerable stage in their life cycle, our babies are still only 1cm in length when we release them, but they stand a very high chance of survival as they will bury themselves safely in the seabed for the next two years of their life before emerging as young adults who are generally able to fend for themselves!
We use several methods to release them:
1. Shore release: We take them down to the water at low tide for release.
2. Dive release: Local divers personally deliver them to the sea bed.
3. Fishermen release: Trays of juvenile lobsters are placed inside lobster pots/creels and lowered to the seabed. They benefit from the protection of the pot whilst they crawl out of the trays and into the gravel below.
4. Tube release: Again with the help from local fishermen, juvenile lobsters are delivered directly to the seabed using a long pipe.
Thank you for your generosity.
Boost your donation by 25p of Gift Aid for every £1 you donate
GIFT AID TERMS & CONDITIONS
If you are a UK tax payer and you agree, the government will give us an extra 25% on top of your donation. Gift Aid is reclaimed by the charity from the tax you pay for the current tax year. Your address is needed to identify you as a current UK taxpayer.
Gift Aid Declaration Statement for a single donation. Please tick the box if this applies. I am a UK taxpayer and understand that if I pay less Income Tax and/or Capital Gains Tax in the current tax year than the amount of Gift Aid claimed on all my donations it is my responsibility to pay any difference.
We cannot claim gift aid on gifted items.
Please notify the charity if you:
want to cancel this declaration
change your name or home address
no longer pay sufficient tax on your income and/or capital gains
If you pay Income Tax at the higher or additional rate and want to receive the additional tax relief due to you, you must include all your Gift Aid donations on your Self-Assessment tax return or ask HM Revenue and Customs to adjust your tax code.

£50 In stock
I have read the Gift Aid terms Yes (0)
I am a UK Tax payer: Yes (0) No (0)
I would like to GiftAid this donation: Yes (0) No (0)