Supporting the Marine Conservation, Education & Research work of the National Lobster Hatchery Charity. All trading sales are handled by NLH Enterprises Ltd on behalf of the National Lobster Hatchery charity.
Submarine (made from 100% recycled milk cartons)
00320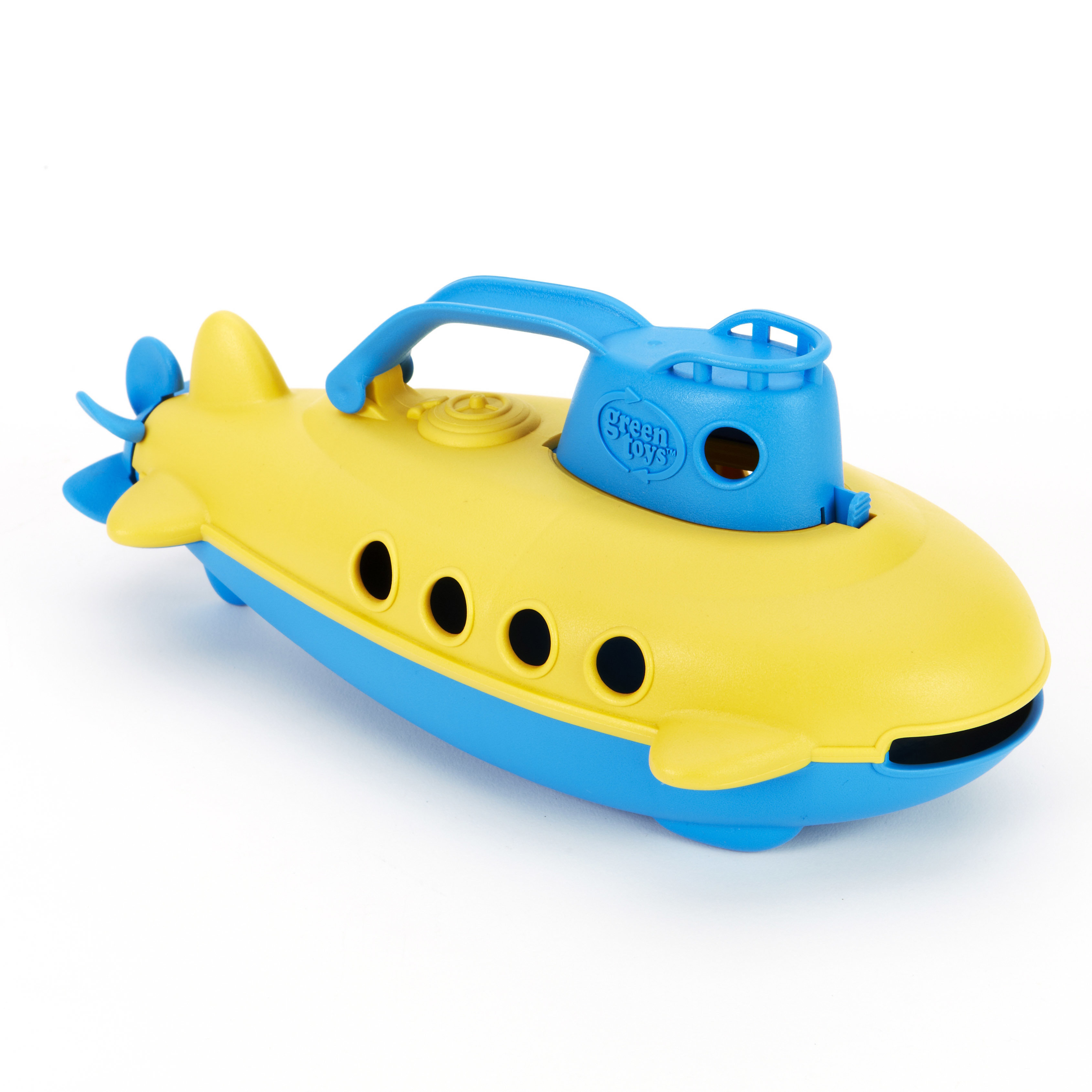 Earth-friendly Green Toys made from 100% recycled plastic (milk cartons!!) saving energy, reducing greenhouse gas emissions and minimising their manufacturing carbon footprint.
Take the helm of the My First Green Toys™ Submarine for a nautical journey to help protect the planet! Submerge it underwater to explore the terrain at the bottom of the tub, and let it resurface to scan the horizon in search of the next earth-friendly adventure. Made in the USA from 100% recycled plastic milk jugs that save energy and reduce greenhouse gas emissions, this sturdy watercraft features a spinning rear propeller, a flat bottom for added stability, and the classic handle and wide-mouth opening combination for plenty of scoop-and-pour fun. The cabin can be opened for easy cleaning, while the whole vessel is also dishwasher safe.
Product Dimensions: 10.25" L x 5.25" W x 4.5" H
Manufactured in the USA
Made from 100% recycled plastic
No BPA, phthalates or PVC
Meets FDA food contact standards
Easy to clean and dishwasher safe
Packaged with recycled and recyclable materials and printed with soy inks
See the full range
Ferry Boat - 3yrs+
Rescue Boat - 2-6yrs
Tugboat - 6m+
Submarine - 6m
Seacopter - 2yrs+
Seaplane - 1yr+
Orange Beach Wagon - 1yr+
£12.75 In stock
Design Submarine - Blue Handle (0) Submarine - Yellow Handle (0)