Supporting the Marine Conservation, Education & Research work of the National Lobster Hatchery Charity. All trading sales are handled by NLH Enterprises Ltd on behalf of the National Lobster Hatchery charity.
The Secret Life of Lobsters
00010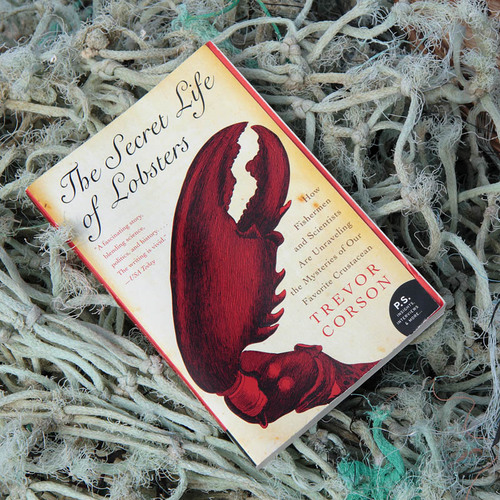 by Trevor Corson, How fishermen and scientists are unraveling the mysteries of our favourite crustacean. Size: 19.8cm x 12.7cm.
In this intimate portrait of an island lobstering community and an eccentric band of renegade biologists, journalist Trevor Corson escorts the reader onto the slippery decks of fishing boats, through danger-filled scuba dives, and deep into the churning currents of the Gulf of Maine to learn about the secret undersea lives of lobsters.

"Upbeat, witty, filled with dialogue, and written in the style of a detective novel .... It's a fun read and delivers painlessly and with good humour more information about lobsters than you thought existed." - Down East
£14.99 In stock