Supporting the Marine Conservation, Education & Research work of the National Lobster Hatchery Charity. All trading sales are handled by NLH Enterprises Ltd on behalf of the National Lobster Hatchery charity.
The Secret Tunnels of Padstow Childrens Adventure Book
00130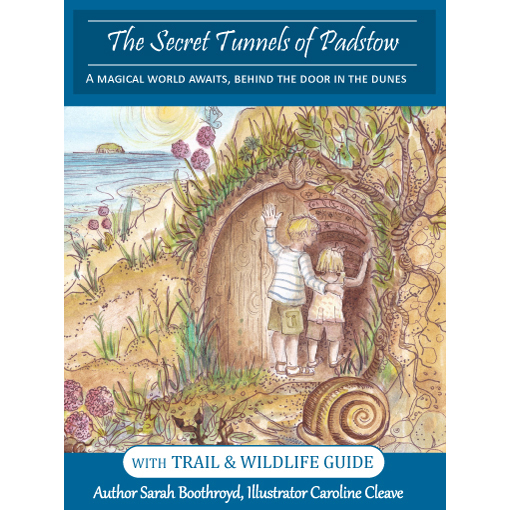 CHRISTMAS OFFER was £6.99 now £3.99
A beautifully illustrated children's adventure story based in Padstow and Rock by local author and illustrator, published by The National Lobster Hatchery.
Charlie and Sarah's holiday in Cornwall takes an unexpected turn when their inquisitive nature leads them through a hidden door in the sand dunes that shrinks them down to the size of beetles. They enlist the help of the local wildlife to help them get back to their normal size. Meet the handsome jackdaw who will have his beady eye on you, the slightly balmy sea slater and his army of mad hatter sand hoppers that can't sit still and the sand eel dudes that flash between your toes in the shallows of the estuary.
'a hilarious and captivating adventure'
'as good as the BFG'
'we couldn't put it down, the kids kept wanting more'
A perfect first chapter book with illustrations on every page or read it to younger children to engage them into the joy of books. There's humour, adventure, anticipation, plus a wildlife guide, trail and challenges around Padstow and Rock. 140 pages.
£3.99 In stock